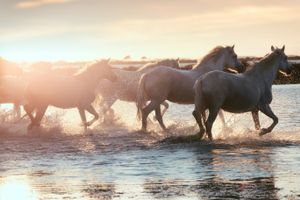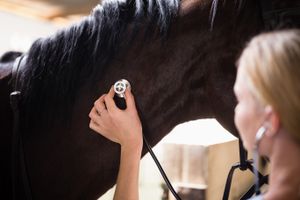 some of our services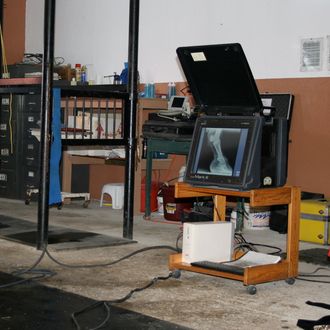 Digital Radiography
With digital radiography, Walkerton Equine Clinic is able to get visual images of your horse immediately, on our computer screen. Digital x-rays allow us to enhance or enlarge areas of concern, for a closer view of your horse's issues.
Digital radiographs, or digital X-rays, capture images digitally on a special plate using a regular X-ray machine. The plates save the images and transfer them to a computer where they are stored and can be viewed immediately.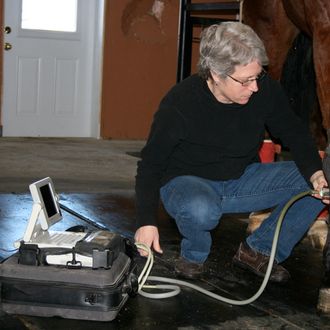 Limb Ultrasound
Limb ultrasound can assist with the diagnosis and prognosis of soft tissue injuries.
Ultrasound is non invasive, and provides real time images. Ultra- sonography is particularly useful for tendons and ligaments, showing the structure and degree of injury / healing.
Ultrasound can also be used to help with some of the newer treatments available for severe tendon injuries, such as PRP (Platelet Rich Plasma) injections, which stimulate tissue repair.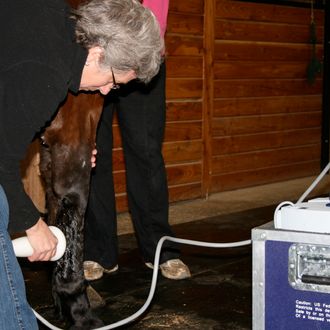 Extracorporeal Shockwave Therapy
Extracorporeal Shockwave Therapy, also known as ESWT, is a non invasive treatment option for many soft tissue injuries, including navicular syndrome.
It is a non-invasive procedure with an average treatment time of 20-30 minutes.
Shockwave therapy can be used for many things including tendon and ligament injuries, sesamoiditis, back or neck pain, and navicular syndrome.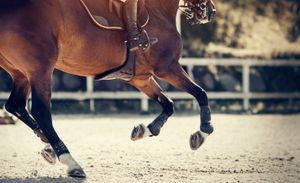 Walkerton Equine Veterinary Clinic
Address:
13 Maple Hill Road 
Walkerton, Ontario N0G 2V0
Phone:
519-881-2550
Email:
info@walkertonequine.ca